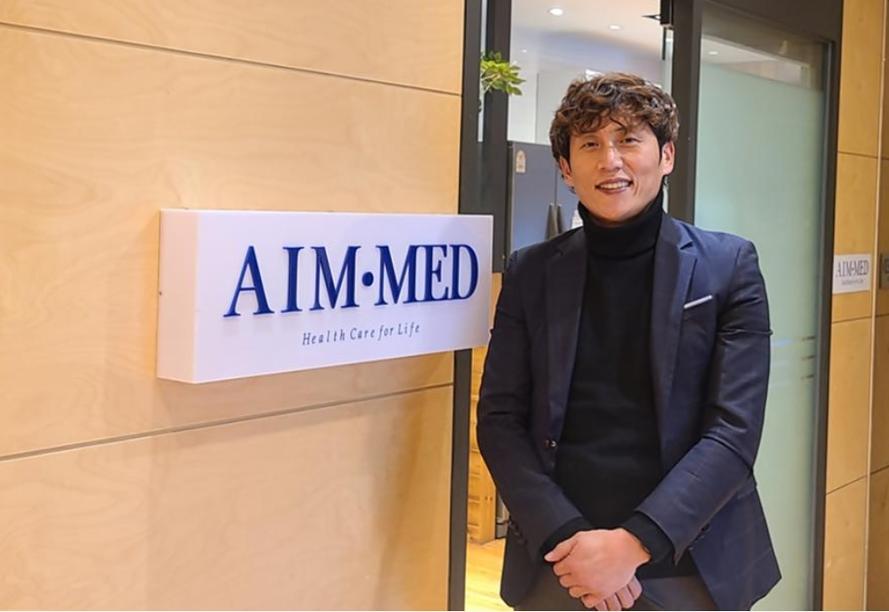 [관련기사 =
"1호 디지털치료기기 에임메드 '솜즈' 이제부터 시작이다…이르면 6월 첫 처방·11월 의원급 판매"
]
"The launch of 1st digital therapeutic device AIMMED 'SOMZZ'... Expected to be prescribed starting in June and sold in clinics by November."
[Interview] DTx division head of AIMMED, Jung Kyung-ho, "plans to focus on spin-off and IPO in the near future, commercialize one product per year... Collaborate with wearables and pharmaceutical companies."
Starting from June of this year, insomnia patients can use the first domestically produced digital therapeutic device (DTx), Somzz, at tertiary medical institutions. After receiving provisional approval as innovative device and undergoing practical use verification, prescription will also be possible at primary medical institutions in October-November.
At the same time, it is expected to take 3-5 years for Somzz to receive formal medical technology evaluation and official price listing.
AIMMED, the company that launched the first digital therapeutic device, Somzz, plans to spin off the DTx (Digital Therapeutics) division and strengthen its pipeline for disorders such as panic attack and ADHD (attention deficit hyperactivity disorder).
Additionally, AIMMED plans to follow an open innovation strategy and launch at least one digital therapeutic device per year.
For marketing and sales, AIMMED plans to 'collaborate' with various companies from smartwatch manufacturers like Samsung Electronics, Inbody to phamaceutical and EMR (Electronic Medical Record System) companies.
In a recent interview with MediGate News, AIMMED's DTx division head, Jung Kyung-ho, recently discussed the introduction plans for Somzz into the prescription market, as well as the company's sales and marketing strategies, R&D pipeline, and future operational plans in detail.
Somzz is a software medical device that implements the "cognitive-behavioral therapy for insomnia" in a mobile app which is one of the methods for treating insomnia.
This aims to intervene (correct) psychological, behavioral, and cognitive factors that sustain or aggravate insomnia. It provides treatments through a mobile app including ▲ sleep habit education, ▲ real-time feedback, ▲ behavioral intervention, for 6 to 9 weeks to improve the efficiency of sleep and relieve the patient's insomnia.
AIMMED has a DTx division that is responsible for developing, planning, and commercializing digital therapeutics such as Somzz.
The company also has a diagnostic medicine business unit, an AI system business unit, a care communication center, a healthcare platform business unit, and a senior platform business unit.
Among them, the DTx division is developing evidence-based digital therapeutics that encompass both domestic and international markets based on AIMMED's 20-year accumulated expertise in health management services and disease prevention solutions.
The team consists of around 20 employees, including medical doctors, psychologists, data experts, UX/UI specialists, RA, and ICT researchers, who work in three parts - research, licensing, and clinical research (R&D). As the nature of digital therapeutic devices requires creating algorithms and applying them to products, AIMMED operates a separate team for backend development (programming).
by Min-ji Seo